logo
design
We design beautiful logos that tell the story of your brand. Our logo designers capture the core values and essence of your company and translate them into one defining mark.
InCheck Solutions is a leader in the Toronto Logo Design community committed to developing an identifiable and unique logo for you to achieve the branding you have always wanted. Our Toronto logo design experts will create the elements you need to make your business stand out.

Logo Design Process
We customize our logo design packages for your specific needs and follow a proven
logo design process in order to create the perfect branding for your company.
Visualize
After you complete your design brief it is handed off to our logo designers to give them a better understanding of your brand and the image you want to portray. Our Toronto logo design team then collaborates to brainstorm concepts and ideas for your logo.
Conceptualize
Our logo design team works on creating several different concepts and provides multiple logos for you to choose from. The concepts can be tested on focus groups to provide you with invaluable feedback.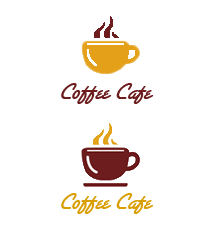 Revise
After you choose your favourite concept revisions are then made until everyone is completely satisfied with the end product. Our project managers will be there to assist you during this process and provide advice along the way!
Finalize
Upon completion your vector design will be delivered in all major file formats for ease of use. We work to achieve perfection.

Graphic Design Services
Our graphic design experts specialize in graphic design for web and for print. We are able to provide you with a complete branding package by providing:
Logo Design
Business Card Design
Letterhead Design

Presentation Design
Flyer Design
Postcard Design